BLYGOLD is the first choice in corrosion protection for HVAC equipment
GENERAL INFORMATION
Company Name: BLYGOLD VIETNAM PTE. LTD
Registered address: 76/8A Thanh Sơn street, Thanh Bình ward, Hai Chau district, Da Nang city, Vietnam
Office: 8/10 Gò Dầu street, Tan Son Nhi ward, Tan Phu district, Ho Chi Minh city, Vietnam
Workshop: Tran Duc street, Hoa Khanh Nam ward, Lien Chieu district, Da Nang city, Vietnam
Business phone: (+84) 0918 54 0913
Office phone: (+84) 028 629 25 669
Email: info@blygoldvietnam.com
Website: www.blygoldvietnam.com
Page: www.facebook.com/blygoldvietnam
Foundation year: 2018
Precusor: ILS Corp.
The history of Blygold Brand
In early 1970s, Rijk Bleijenberg discovered a new chemical cleaning method for cooling devices. Later in 1976 he founded his own company under the name of BlyChem (Bleijenberg Chemicals) and introduced these new innovative methods for the first time in the Netherlands. In the years to follow, the rising demand for corrosion protection on heat exchangers of HVAC equipment significantly increased. As a solution a unique new product was ingeniously invented and it was the launch of the now acclaimed brand Blygold. Today Blygold is partnered with more than 75 companies in over 55 countries and is a well-known and reputable name in the HVAC industry.
Blygold nowadays is the market leader in high-end corrosion protection of HVAC equipment. Blygold works with a global network of trained and licensed applicators, creating the same high level of quality applications all over the world. Blygold corrosion protection systems can only be applied by certified and licensed applicators. The Blygold treatments of heat exchangers are available through an international network of Blygold Licensed Partner.

The establishment of Blygold Vietnam
Blygold Vietnam was established in mid 2018 based on the Agreement between Blygold International B.V. and ILS Corp. in Vietnam, which granted Blygold Vietnam the exclusive right as the Mastor-Franchisor within the teritory of the country. Following the Initial Training for Blygold Vietnam held in the Blygold International's Headquater in Houten, The Netherlands on July 23-27 of 2018, Blygold Vietnam has been authorised as the certified and licenced Blygold applicator and in fully operational.
Blygold Vietnam's team in Initial Trainning session with Mr. Michel Van Basten – Quality Manager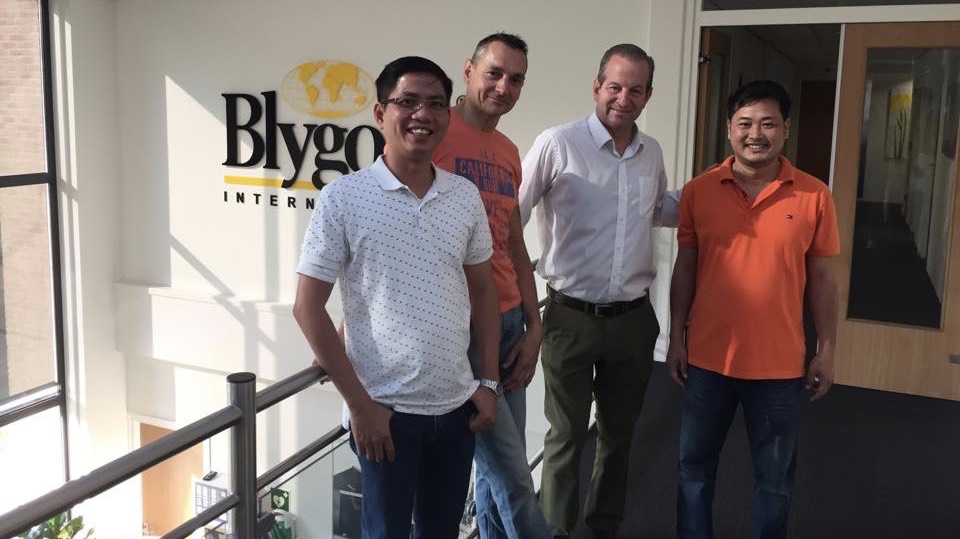 Blygold Vietnam's team with Blygold International's Management personnel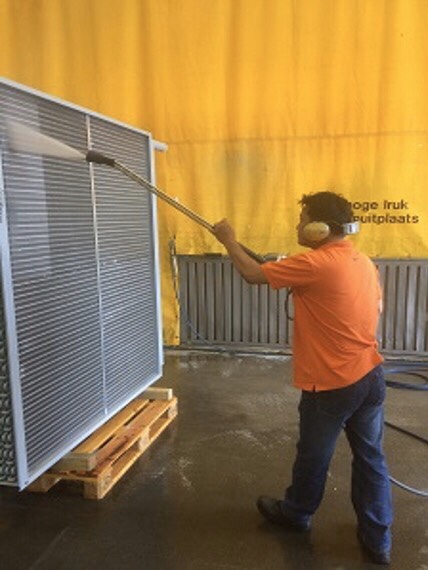 Cleaning process during Technical Trainning's activities
Spraying of PoluAl XT coating on a 8-row thick coil of an AHU unit during Technical Training 
In early 2020, Blygold Vietnam Pte Ltd company was established as the successor of Blygold Vietnam business within the territory and to be in charge of the Blygold's services in the country since then. The first Blygold Vietnam's workshop has been settled in Da Nang city which is located in the central of Vietnam and alongside the coastal areas with promising market of anti-corrosion services for air-conditing equipments. Blygold Vietnam has provided Blygold coating treatment for several hospitalitys projects to give long-term protection for air-con outdoor units operating in coastal environment with salt laden air.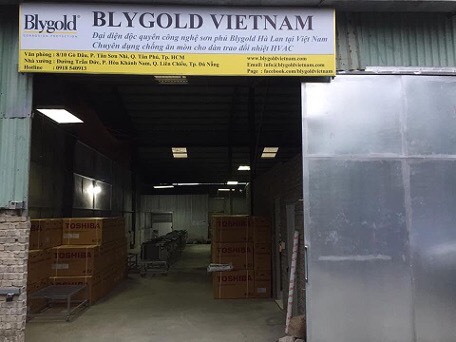 Blygold Vietnam's workshop opened in 2019 
Receiving air-con outdoor units from client for coating at Blygold Vietnam's workshop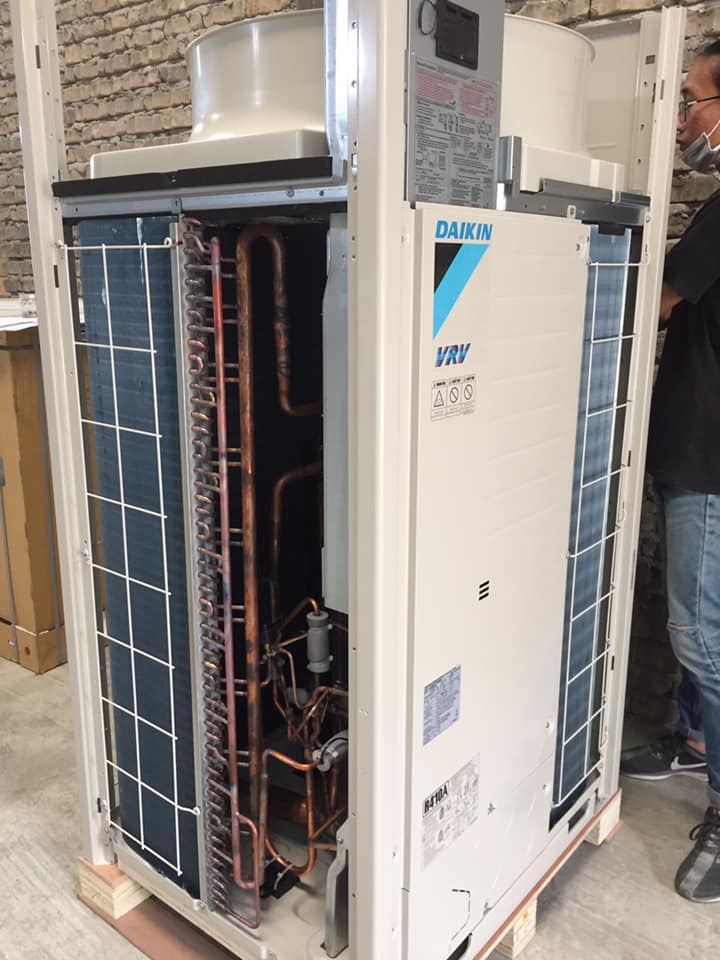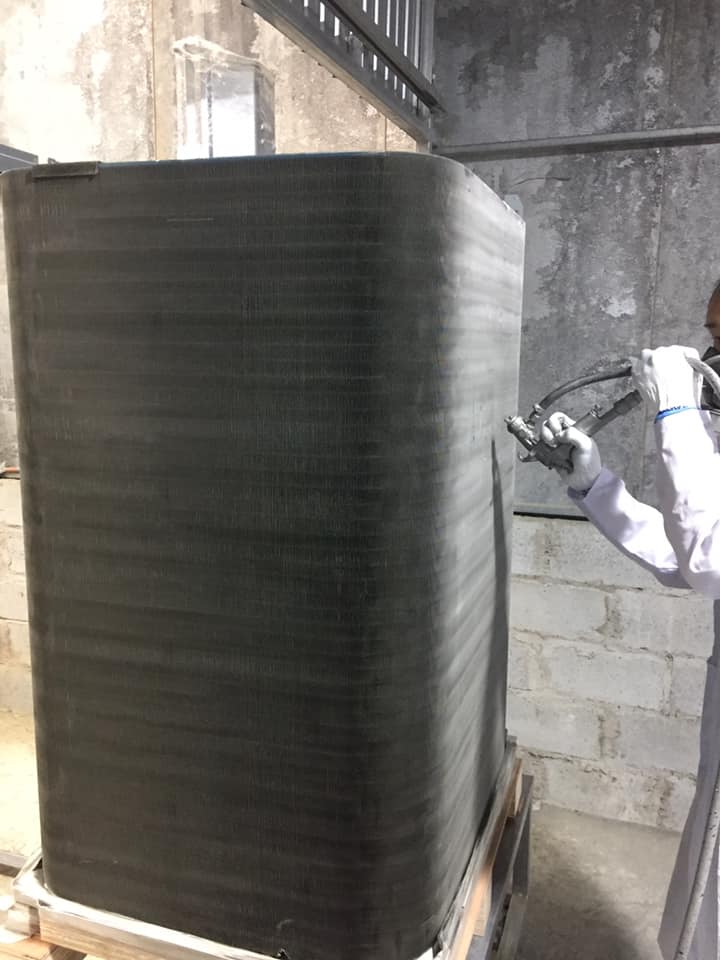 Pre-coating process of condenser coils of air-con split units at workshop
Coating of a Daikin VRV's condenser coil at workshop 
The Organization Chart Of Blygold Vietnam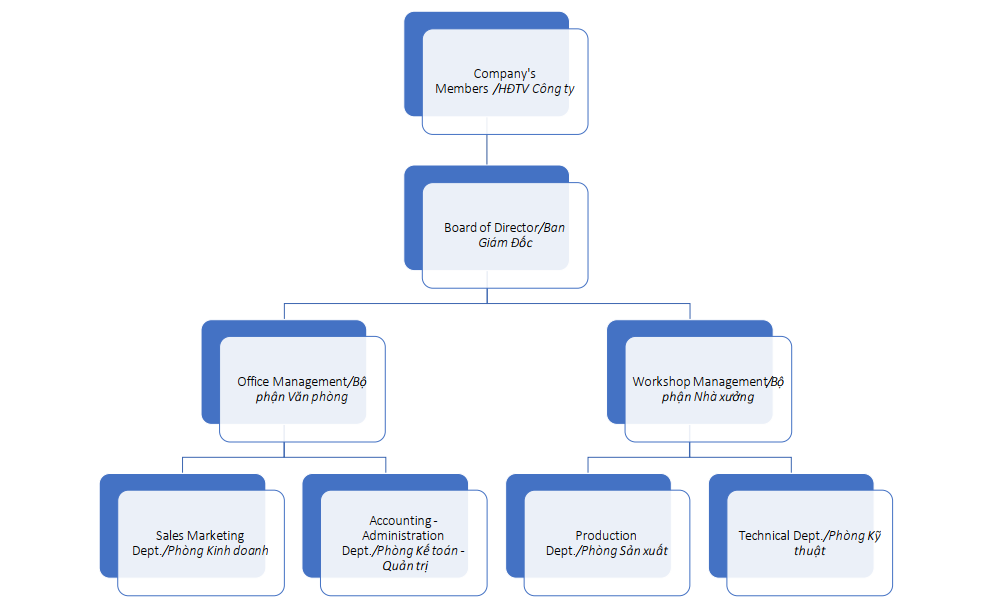 Blygold is an innovative and forward-thinking company offering unique and sustainable high-quality protection against corrosion. With over 40 years' experience, we have the know-how and state-of-the-art products and techniques to solve any corrosion problem in the HVAC business. Our multitude of success stories says it all. We are committed to our core values: Quality, Innovation and Sustainability.
Quality
With more than 40 years of experience and know-how, Blygold is the market leader in high-end corrosion protection of HVAC equipment…
Innovation
Ongoing R&D and a deep understanding of the market and its challenges and requirements have kept us market leader since 1976…
Sustainability
Blygold focuses on services and products that offer sustainable solutions for the problems that our clients are facing…
A Selection Of Blygold Vietnam's Activities
Blygold Partner Meeting 2019 in Milan: Meet the Blygold Partners from 22 countries in a regular conference held by Blygold International every 3 years and visited Blygold Italy's workshop on 2-3/10/2019 at STRAF hotel
Blygold Vietnam attended Blygold International Partner Meeting 2019 in Milan
Blygold Vietnam visited Blygold Italy's Workshop in Milan
Introducing Dutch products Blygold Vietnam against sea salt corrosion for HVAC equipment at a business networking meeting organized by the Consulate General of the Netherlands in Danang on August 21, 2019 at Novotel Danang Premier Han River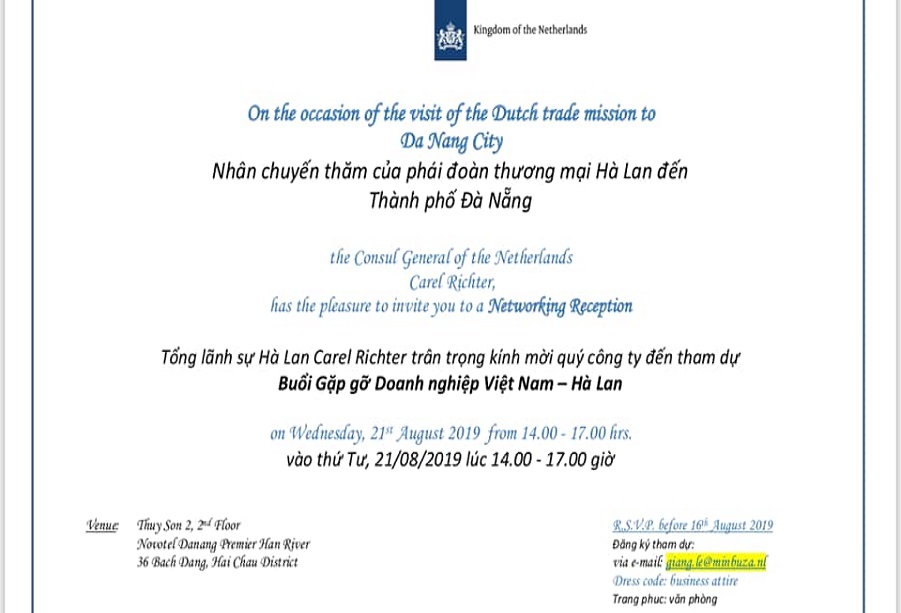 Taking photo with the General Consulate, Mr. Carel Richter
Blygold Vietnam participated in organizing a presentation seminar on "The problem and solutions to prevent sea salt corrosion for the outdoor unit of HVAC" at SunGroup's office in Da Nang on December 10, 2020.