Blygold Vietnam
Our Services
BLYGOLD is the first choice for corrosion protection on HVAC equipment
Combating the damaging effects of highly corrosive elements in heavy-duty environments is a key goal of every building manager and HVAC technician Within the first year of HVAC installation, HVAC coils can become 50 percent corroded, putting a large amount of pressure on technicians and building managers to provide key quality controls and ensure HVAC units are properly maintained. 
Winds and rain along seacoasts and industrial urban carry highly acidic particles into an HVAC system, and once inside the unit, these solutes and minerals can damage HVAC coils by eating away at the aluminum and copper metals because of the huge volume and contents of the polluted air coming through heat exchangers. Over time, the unit's ability to transfer heat drops due to severe corrosion. This can drive up energy costs and reduce cooling capabilities. 
By applying protective coatings to HVAC systems, we can increase the life spans of HVAC systems and provide real-world energy savings. For applications that require a high level of protection against coastal elements, manufacturers and distributors typically turn to Blygold coating, which is an aluminum pigmented polyurethane. Since the coating contains heat-conductive pigmentation, a thin layer creates a high level of chemical resistance while maintaining heat-transfereablity of the heat-exchanger coils.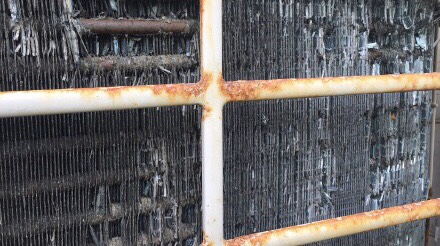 Condenser coil of VRV air-con unit in a coastal hotel is corroded due to salt laden air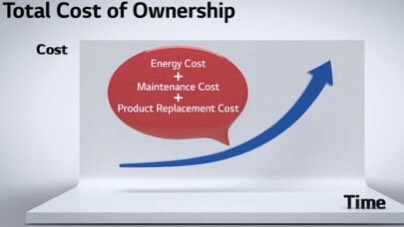 Total cost of ownership, including enery cost, maintenance cost and replacement cost, may increase rapidly with time due to corrosion
HVAC Corrosion Protection
Blygold has developed pioneering new coatings specifically for HVAC corrosion protection. From the very beginning Blygold has always focused on corrosion protection for heat exchangers, which are vulnerable to severe corrosion because of their construction with dissimilar metals and pollution from air circulation. 
The success of these protective corrosion products derives from the unique application method including a thin layer, high UV and chemical resistance properties. These reputable products are renowned in the air conditioning business worldwide.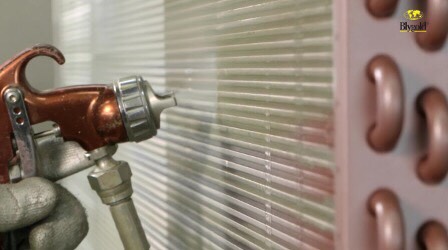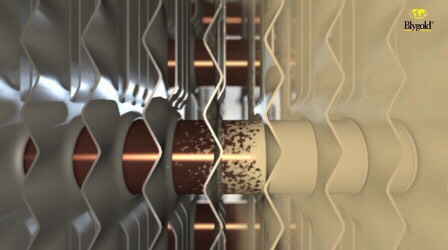 The unique application method and the special Blygold coating layer ensure a full protection and effective heat transfer of the coated heat-exchanger 
Blygold is a specialist in corrosion protection, energy saving and lifetime extending services for HVAC equipments. Blygold Vietnam provides the following coating services: 
Blygold PoluAl XT With 4000 Hours ASTM B117 Salt Spray Test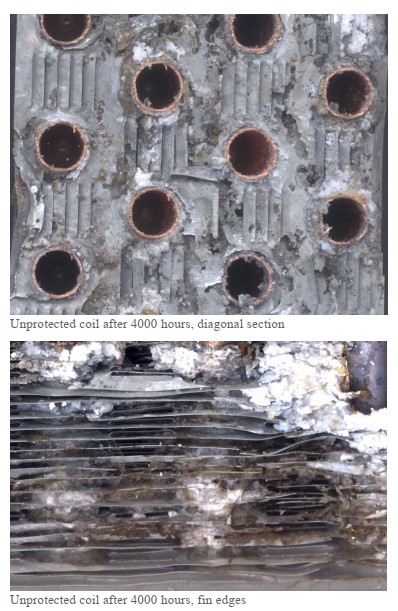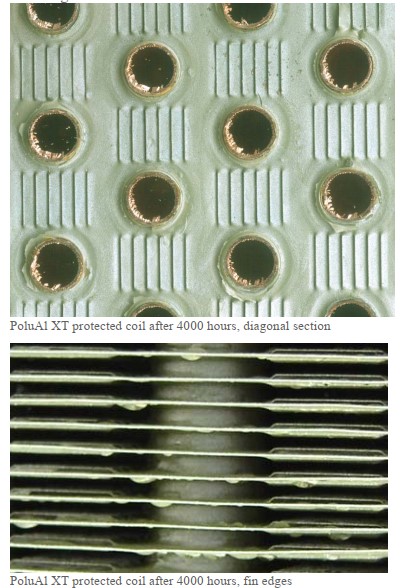 All Blygold products are uniquely tailor-made to cater for the individual needs of the client. Blygold prides itself on producing energy-efficient and cost-effective products for the current corrosion protection market today.
Leaflet PoluAl XT (Tiếng Việt)
Leaflet PoluAl MC (Tiếng Việt)
Leaflet PoluAl XT-MB (Tiếng Việt)
Leaflet PoluAl XT (English)
Leaflet PoluAl MC (English)
Leaflet PoluAl XT-MB (English)
Leaflet PoluAl High Temp (English)
Leaflet Casing & Cabinet Coating (English)